Happy Earth Day! 
I have a great product to share with you and a chance for you to win some of it for your own! 
I am trying to take baby steps toward making our family healthier and our home greener.  We try to eat somewhat healthy – whole grains, limiting take out food, upping our fruits and veggies, etc.  And I am planning to purchase some grass-fed beef in the next few months. :)  I am also trying to make conscious changes in our home too.  We recycle all paper (and when you coupon heavily that is a ton of paper!), don't use paper products except napkins, have changed out most light bulbs to energy efficient bulbs, etc.
And I am now using a non-toxic, natural cleaner called Basic H Organic Super Cleaning Concentrate from Shaklee.
The 16 oz. bottle is super concentrated!  Here is my bottle of concentrate and my spray bottle containing the cleaner.  This is the 3rd bottle of cleaner I have made and you can see I haven't even used 1/5th of the bottle!
You dilute it to different strengths for different cleaning projects. 
For windows, 1-2 drops to a 16 oz. bottle of water

For all –purpose cleaning, 1/4 tsp to 16 oz. bottle of water
You can get up to 48 gallons of cleaner out of this one 16 oz bottle!!  And it only costs $12.15 (or $10.35 member price).
I also love a product they have called Scour Off Heavy Duty Paste. 
I just started using this stuff and it is amazing!  It cleans my smooth-top stove better than the cleaner they sell specifically to clean my stovetop! :)  It is nontoxic, has natural abrasives, and smells tropical! :)  Costs $8.50 (or $7.25 member price)
So, let me show you what I cleaned today!
I cleaned my stovetop with the Scour Off Paste…
Before:
Baked-on ickiness!
After!
Before – smudges and fingerprints on my windows…
After cleaning with Basic H!  A mirror-like finish!
Mirror after cleaning with Windex – streaks everywhere!
After cleaning with Basic H – streak-free!
After wiping down with Basic H!
More than the way it cleans, I love the fact that it is safe, natural, and non-toxic!  It is completely safe for your children to use to help you clean!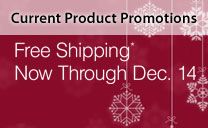 Right now, they have a GREAT deal going on.  Place a $30 order and get a FREE lifetime membership ($19.95 value)!  Which would get you the member price on all their products!
Here are a few things you could get for around $30 to get your FREE membership.
(contains 16 oz. Basic H2® Organic Super Cleaning Concentrate, Basic H2® Wipes (35 count), Germ Off Wipes (35 count), Scour Off paste, Measuring Spoon,  Dropper Pipette, 3-pack Spray Bottles)
GET CLEAN® KITCHEN MINI KIT ($39.30 member price)
(contains Hand Dish Wash Liquid Concentrate (16 fl. oz), Dish Washer Automatic Concentrate (32 oz), Dish Washer Automatic Dispenser (empty), Hand Wash Concentrate (32 fl. oz), Hand Wash Dispenser)
Now, on to the GIVEAWAY!
Sarai from Shaklee has agreed to give FIVE of my readers a sample bottle of Basic H Super Concentrated Cleaner – enough to make TWO 16 oz. bottles of cleaner!
Here's how to enter:
1.  Head over to the Shaklee website, explore through their products, then come back and tell me in a comment what you would want to order!
2.  Leave another comment telling me the first thing you would clean if you won the Basic H cleaner. 
Giveaway ends Tuesday, April 26 at 8:00 p.m. (Make sure to leave your email address in your comment!)
{I was not compensated in any way for this post.  All statements are 100% my opinion after using this product.}