Nike from Choose to Thrive had a great post over at CSI Project that I had to share.
She shares all kinds of tips on how to make school lunches and snacks for cheaper than pre-made/store bought lunches AND much healthier too!
Here are some examples: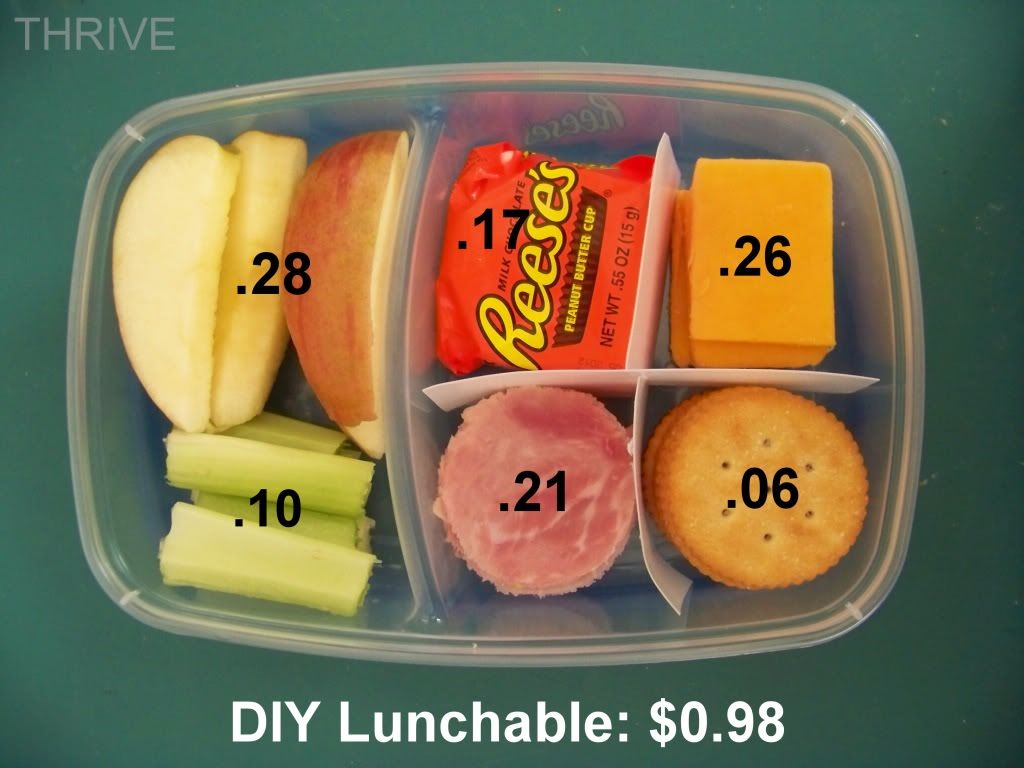 Notice 2 servings of veggies/fruits in hers, plus much better quality meat and cheese.
The savings on pre-packaged snacks are amazing too!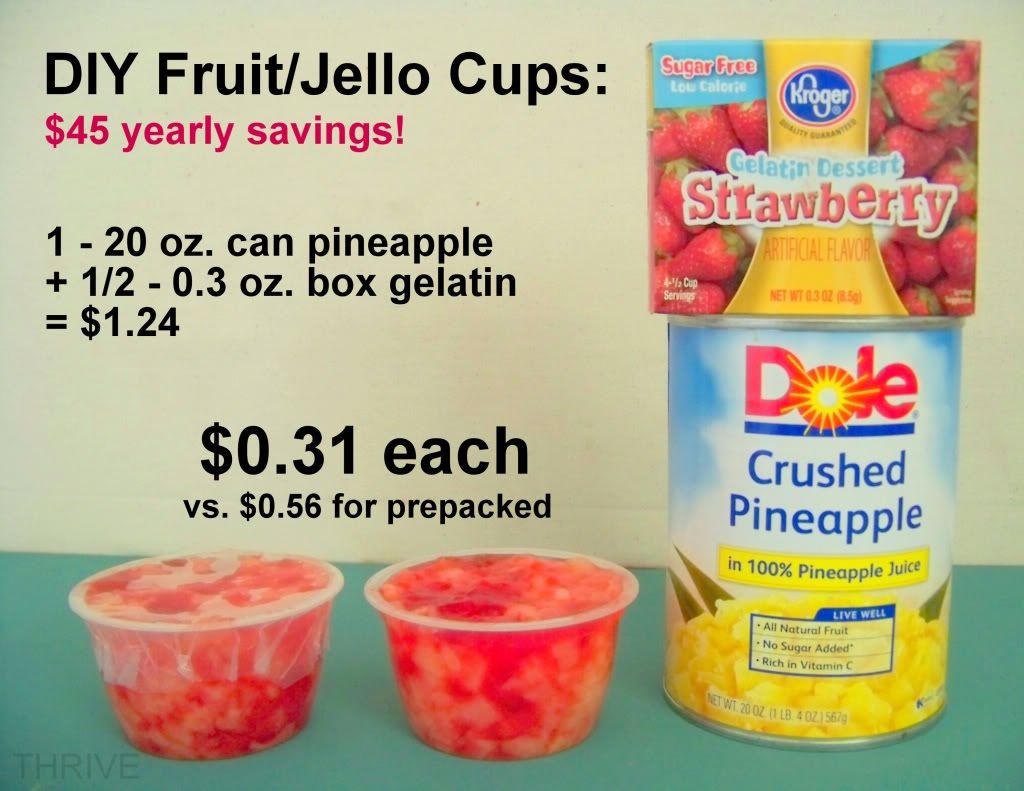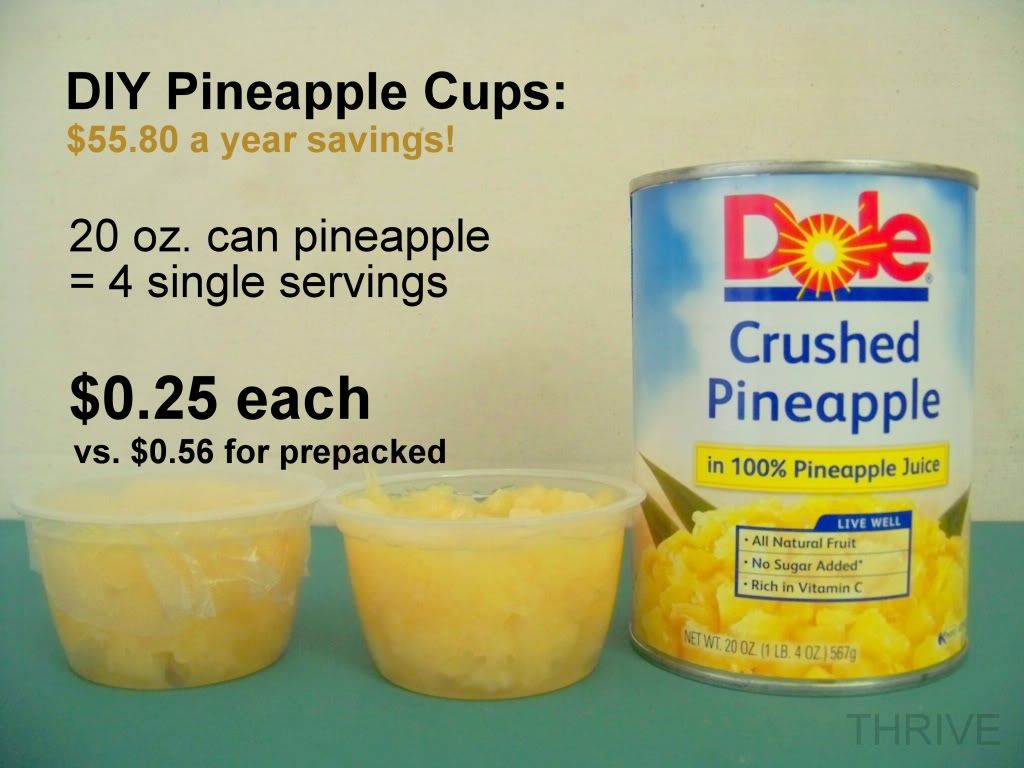 She has tons more examples and helpful tips so head over here to read it all!