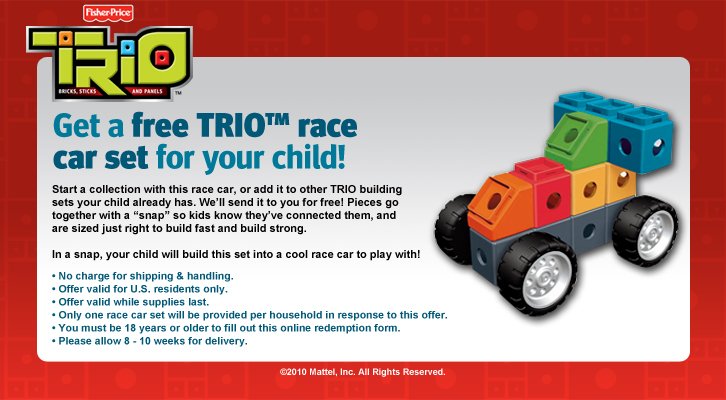 Here's a great deal for you!
(Beware: because of the high volume of requests for this offer the site is running extremely slow! Also I kept getting "please try again, high volume" messages. Just keep refreshing and it should go through eventually.)
I love freebies that I can use for birthday gifts, Christmas gifts, or stocking stuffers!
Do you ever use samples or freebies for gifts?